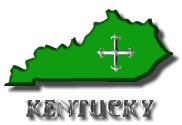 Nelson County

Where you see the , photos are available.


Bardstown City Cemetery

Ginni Wright
First Cedar Creek Baptist Church Cemetery
Intro A-F G-L M-S T-Z

Map

Ginni Wright
Hill-Troutman Cemetery
Donald Shephard
Leonard Troutman Cemetery
Boston
Donald Shephard
Leonard Troutman Cemetery
Boston
Edward Hayden
Lucasville Cemetery
Linda Tackett-Blanken
Maple Grove Cemetery
Mari Rouse

Let's work together in this endeavor!

This Project is about remembering our dead and preserving our history!!!
To submit a transcription or photos, please visit:

KY Archives Project or go directly to the Submission Forms
Please understand, we am unable to respond to queries about ancestors, cemeteries,
or do lookups! If a particular person or cemetery is not listed we have no additional information.
---
Thanks for stopping by!
This page was last updated Thursday, December 10, 2015

---
Copyright &copy USGenWeb Tombstone Project, 1997-2015