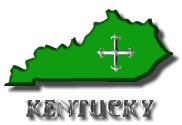 Clay County

Where you see the , photos are available.


Alderson Cemetery
Tim Spence
Allen Cemetery
Tim Spence
Maxline Baker Cemetery
Bev Hildreth
Beech Creek Cemetery
(partial listing only)
Elaine Helton Lorinczi
Boone Cemetery
Darlene
Broughton Cemetery
Cassy Williams
Bundy - Delph Cemetery
Cassy Williams
Burns/Davidson Cemetery
Ralph Hamblin
R. H. Davidson Cemetery
Ralph Hamblin
Fairview Cemetery
Ralph Hamblin
Farmer/Asher Cemetery
Lorra Walker
Harris Cemetery
Tim Spence
Harts Branch Cemetery
Tim Spence
Harris Hollow Cemetery
Tim Spence
Hatton Family Cemetery
Tim Spence
Cemetery listing for
Jones Family
Jack Nelson
Mud Lick Cemetery
(partial)
Cindy Crane
Pleasant Run Cemetery
(partial)
Brenda Summers
Squire Hensley Cemetery
Tim Spence
Hoskins Cemetery
Becky J
Hoskins Family Cemetery
John Rader Hoskins
Howard Cemetery
being transcribed

Susan (Howard) Bailey
Please contact me with progress report

Hubbard Cemetery
Patsy Mills
Hunter Cemetery
J. Gatson
Lewis-Peters Cemetery
Tim Spence
Oneida Cemetery
Tim Spence
Pleasant Grove Baptist Church Cemetery
Tim Spence
Potter Cemetery
Renee Smith
Rader Cemetery
Tim Spence
Rasner Cemetery
Pat Saupe
Rogers/Tanyard Cemetery
Tim Spence
Sams Cemetery
Ralph Hamblin
Sizemore Cemetery
(partial)
Della Perez
Spurlock Cemetery
Loretta Brewer
Spurlock 2 Cemetery
Tim & Valerie Spence
Stringtown Cemetery
(partial listing only)
Elaine Helton Lorinczi

Let's work together in this endeavor!

This Project is about remembering our dead and preserving our history!!!
To submit a transcription or photos, please visit:

KY Archives Project or go directly to the Submission Forms
Please understand, we am unable to respond to queries about ancestors, cemeteries,
or do lookups! If a particular person or cemetery is not listed we have no additional information.
---
Thanks for stopping by!
This page was last updated Thursday, December 10, 2015

---
Copyright &copy USGenWeb Tombstone Project, 1997-2015