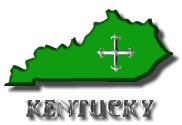 Boyd County

Where you see the , photos are available.


Bolt Cemetery
Boyd Co. KYGenWeb Site
Bowling Cemetery - Cattlettsburg
Susan Hale
Bowling Cemetery - White's Creek
Mark Bowling
Cemetery Locations
Teresa Martin Klaiber
Church Family Cemetery
Pam Rice
Collins- Lawson Cemetery
Susan Lawson Lamb
Field Estham Cemetery
includes readings
Pam Rice
Fultz Cemetery
Joyce Hamilton
Howard Cemetery
Joyce Hamilton
Neal Cemetery
Linda Conley
Paddle Creek Cemetery
Susan Hale
Perkins Cemetery
Linda Conley
Porter-Quillen Cemetery
Sherrie Q. Cooper
Preston, Layne, & Wheeler Cemetery
Linda Conley
Pritchard Cemetery
Debi Foster

Rose Hill Memorial Park Cemetery

April Ratliff
Alice Warner
Ross Cemetery pg 1-6
Pg 9-15
Pg 16-27
Pam Rice Church
Ross Cemetery
Debi Foster
Warner Cemetery
Catlettsburg
Debi Foster

Let's work together in this endeavor!

This Project is about remembering our dead and preserving our history!!!
To submit a transcription or photos, please visit:

KY Archives Project or go directly to the Submission Forms
Please understand, we am unable to respond to queries about ancestors, cemeteries,
or do lookups! If a particular person or cemetery is not listed we have no additional information.
---
Thanks for stopping by!
This page was last updated Thursday, December 10, 2015

---
Copyright &copy USGenWeb Tombstone Project, 1997-2015